GROUNDED
By George Brant
The Unit 14 Theatre Company
Directed by Jessica Dukatt
The Play:
A solo show following the story of an ace fighter pilot; her career takes a turn when dealt an unexpected pregnancy. She shifts gears to be a drone fighter pilot. By day she remotely fights terrorists and in the evening returns to her family. Grounded is an uncomfortable look at the compatibility of motherhood, combat, and our ever-changing world with the implementation of surveillance.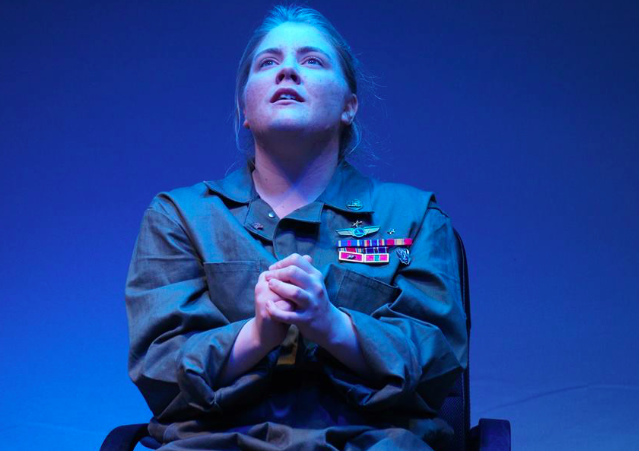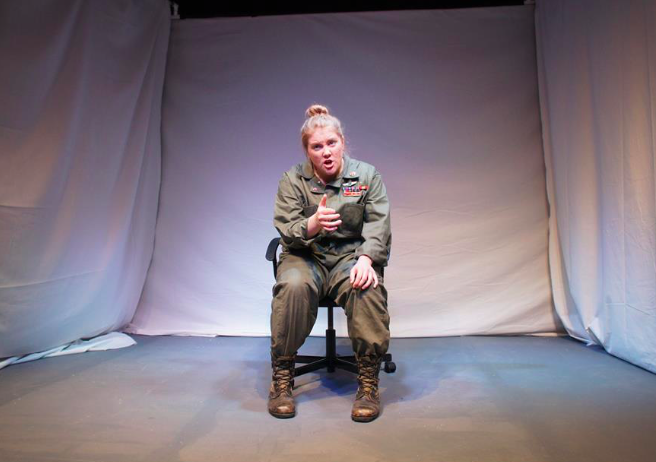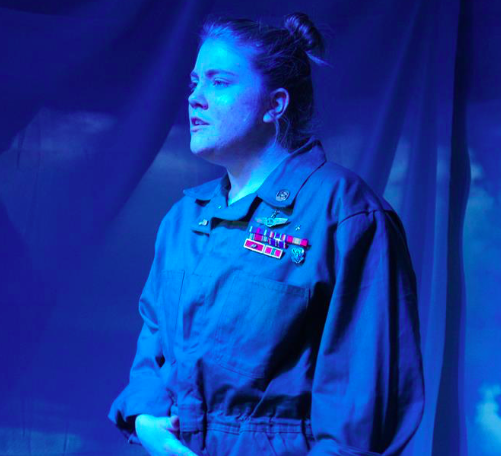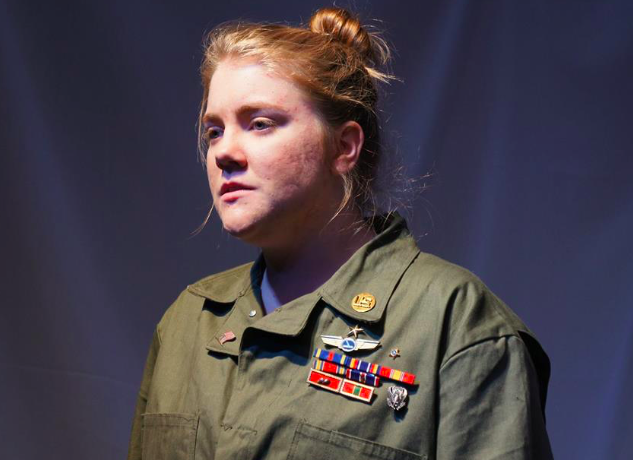 PLAYBACK THEATRE IMPROV
Comedic ⧫ Dramatic ⧫ Social Dialogue

I have been performing Playback Improv since high school and later joined a team in college at USC. Playback Theater can be dramatic or comical, but its intention is to help bring clarity and understanding to the teller by having them watch their own history unfold before them.
"Playback Theatre is an interactive form of improvisational theatre in which audience members tell stories from their lives and watch them enacted on the spot. Playback Theatre is used in a range of contexts including public performances, community arts, social dialogue, peace building, conflict resolution, education, change management and celebrations. There are regular Playback gatherings and festivals in different parts of the world." -International Playback Theatre Network
RED
By John Logan
The Unit 14 Theatre Company
Directed by Jessica Dukatt

The Play:
Master abstract expressionist Mark Rothko has just landed the biggest commission in the history of modern art, a series of murals for New York's famed Four Seasons Restaurant. In the two fascinating years that follow, Rothko works feverishly with his young assistant, Ken, in his studio on the Bowery. But when Ken gains the confidence to challenge him, Rothko faces the agonizing possibility that his crowning achievement could also become his undoing. Raw and provocative, RED is a searing portrait of an artist's ambition and vulnerability as he tries to create a definitive work for an extraordinary setting.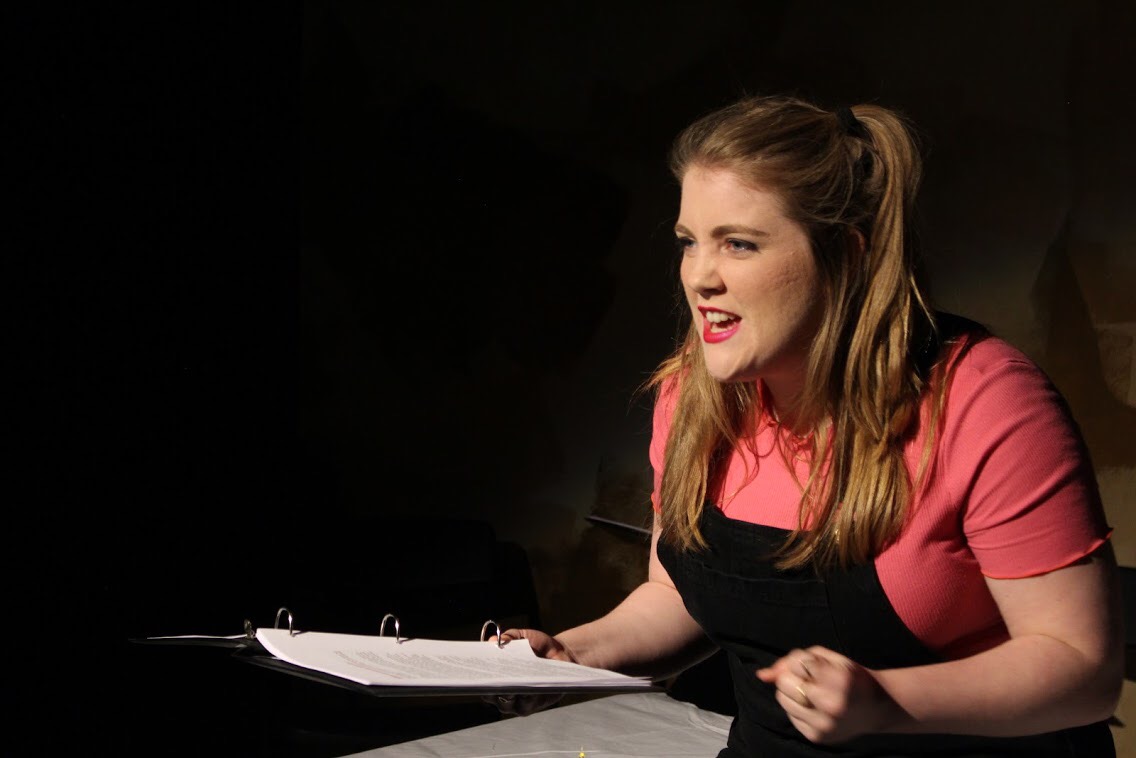 THE VAGINA MONOLOGUES
By Eve Ensler
The Unit 14 Theatre Company
Directed by Jessica Dukatt

The Play:
Eve Ensler's ground-breaking play from the 90s nurtured by The Unit 14 community. The cast featured a diverse mix of experienced actors, first-time performers, and all members of the community. The piece also featured an original piece by Frankie Charles to include a trans voice; allowing inclusion beyond cis women.
THE (CURIOUS CASE OF THE ) WATSON INTELLIGENCE
By Madeleine George
The Unit 14 Theatre Company
Directed By: Martin Gold
The Play:
Watson: trusty sidekick to Sherlock Holmes; loyal engineer who built Bell's first telephone; unstoppable super-computer that became reigning Jeopardy! champ; amiable techno-dweeb who, in the present day, is just looking for love. These four constant companions become one in this brilliantly witty, time-jumping, loving tribute (and cautionary tale) dedicated to the people—and machines—upon which we all depend.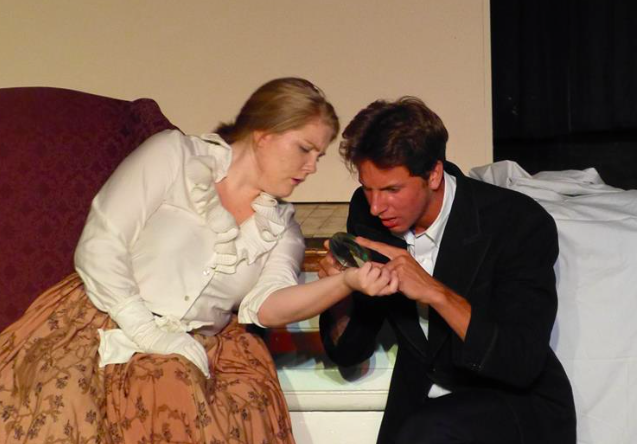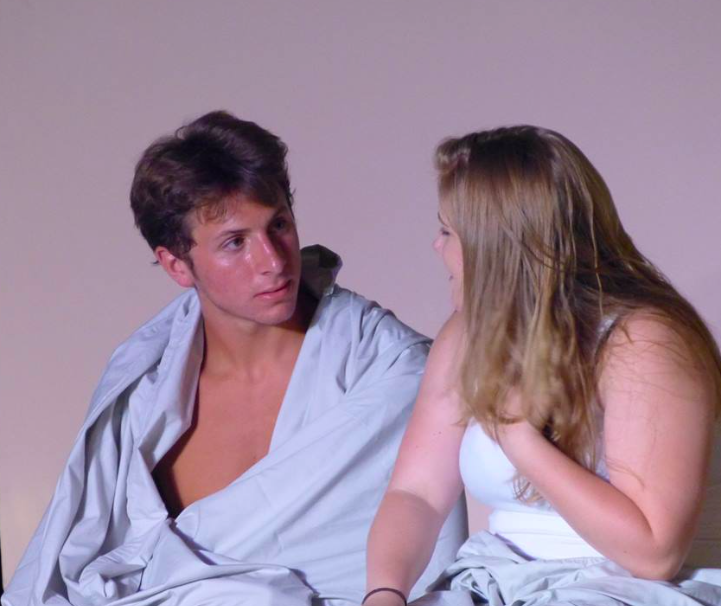 USC COMEDY LIVE!
USC Robert Zemeckis Center
Director: Mary Lou Belli; Jack Epps. Jr; Kirstin Eggers
USC Comedy Live! is a live college-produced comedy sketch show! Working with the Writing and Production sections of the USC Film School and the USC School of Dramatic Arts actors, this SNL-styled show is featured on USC's student-run television program, Trojan Vision.

YOU CAN'T TAKE IT WITH YOU
By George S. Kaufman and Moss Hart
Bing Theatre
Directed by Gigi Bermingham

The Play:
Meet the freethinking, eccentric and lovable Sycamore family who live to enjoy themselves. Mayhem ensues when daughter Alice's fiancé brings his conservative, straight-laced parents to dinner on the wrong night. Set during America's Great Depression, this Pulitzer Prize-winning play is as funny and relevant as ever.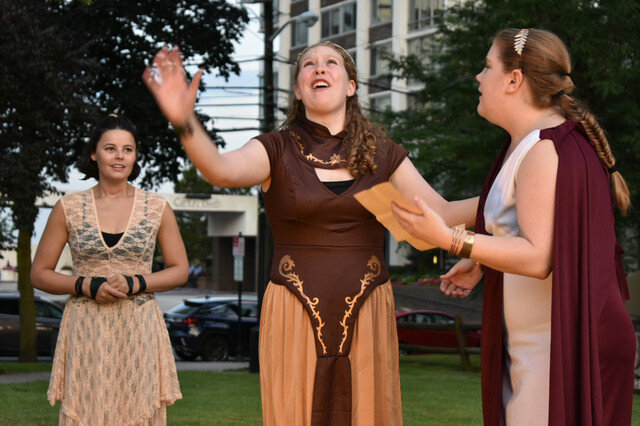 Coriolanus
By William Shakespeare
Hudson Shakespeare Company, Directed by Noelle Fair

The Play:
"Based on the semi-legendary, semi-historical figure of Caius Marcius Coriolanus, this is not yet the Rome of Julius Caesar but tells a hard bitten tale of centuries before the classical republic and eventual empire. A country still working itself out. Director Noelle Fair showcases an Amazonian world taking many influences from both historical (women warrior society of ancient Eastern Europe) and fantasy sources (Wonder Woman, Game of Thrones), underscoring it with a percussive and female driven soundtrack" -New Jersey Stage.
Photo credit: Noelle Fair Photography